Relaxing accommodations in Cedar Key, Florida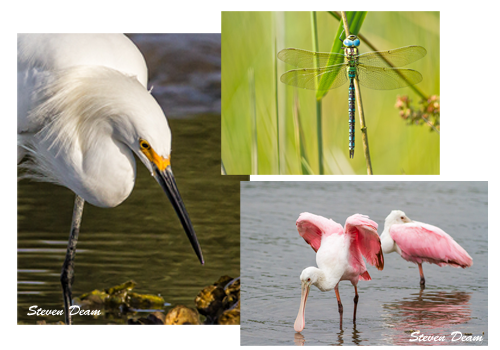 "A-h-h-h-h, finally here"…you whisper to your loved one as you enter. Your last few weeks' worries seep into the past at Mud Flat Mollys condominium, a tribute to "Old Florida" in Cedar Key.
Savor a cup of tea—or read, write or pray—from its own balcony overlooking Cedar Key's less-frequently-seen, bayou view. Complete with congregating roseate spoonbills, the telltale topwater swirl of nipping saltwater fish, zigging dragonflies, zagging butterflies and, on occasion, shooting stars, Mud Flat Mollys' vantage point is accentuated by seldom-disturbed gulf flats and the simple, self-sufficient forms of nature found within coastal mangroves there.
But…glancing toward the west, you smile. Crosses on several churches and sporadic, rustic, hand-hewn, backdoor boat docks next to tin-topped cottages also catch your eye. You also spot the water tower, carefully keeping watch over the tiny town of 700, in the distance as well as hear the cadence of cars passing over its bridge. To your far east? It's the Gulf of Mexico!